Caterpillar 938K Wheel Loader
Description
Additional information
Description
Machine summary
DESCRIPTION
The Caterpillar 938K wheel loader is a commonly rented piece of construction equipment due to its comfortable cab and efficient operation. A maximum travel speed at of 40 km/h in forward and reverse means this compact wheel loader is more efficient on-site and over rough terrain. Get the guaranteed lowest rental rate when you rent any earthmoving equipment from Rent1, and hire an experienced operator to enjoy professional quality work on your construction site or for a residential project.
The CAT® 938K compact wheel loader is available for rent to be used in a variety of industries, and for any material handling needs. The 938K has an operating weight of 15,485kg (34,129lb.). Operators will enjoy all-day comfort with low-effort joystick controls and a large operator environment. Caterpillar construction equipment, including compact wheel loaders, have exclusively designed hydraulic cylinders to dampen and smooth controls making for exceptionally comfortable operation.
Power: With a 173hp engine, this wheel loader provides maximum performance. Lift loads (Tipping Load—Straight) of up to 11,746 kg (25,888 lb.). The bucket breakout force is 13,813 kg (30,442 lb.) and the maximum dump height is 2869mm (9'4"). Equipped with a 3.2 cubic meter bucket for all your material handling requirements, the operating weight of this equipment rental is 15,485kg (34,129lb.).
Efficiency: The CAT® 938K is built to provide hybrid-like fuel efficiency with a hydrostatic powertrain that has become an industry solution for fuel saving, with a lower max engine speed of just 1,600rpm. This equipment rental meets U.S. EPA Tier-3/US Stage IIIA equivalent emission standards.
Visibility: Superior visibility from all-around glass windows means operators can get a full view from the driver seat of this compact equipment—increasing productivity and safety on the rough terrain of busy commercial and residential earthmoving equipment sites.
Versatile: The 938K wheel loader brings maneuverability and performance and can equip a number of attachments such as an angle blade, pallet fork rack, rock bucket, and snow bucket to suit the needs of any project.
Caterpillar 938K Wheel Loader
SPECS
188 hp (140 kW) @ 1,800 rpm
What can you do with a
Caterpillar 938K Wheel Loader
Dig and backfill trenches

Prepare grounds for landscaping

Load debris from construction sites into dump trucks
Clear land and load rubbish bins

Plant trees and remove stumps

Load pickup trucks, hoppers, and spreaders

Grade and level driveways
A. Wheel loaders are much faster than track loaders, providing better mobility for moving around construction sites and driving on roads. Wheel loaders like the CAT® 938K can generally maneuver across hard dirt and pavement without any issue. If your job is on soft ground or gravel, consider renting a track loader instead.
A. Heavy equipment insurance is required on all rental products, no matter where they come from. Get a hold of your insurance provider and let them know you need heavy equipment insurance, which is sometimes called contractor equipment insurance, or fleet-truck insurance. Tell them that you're renting a Caterpillar 938K wheel loader, and let them know how long you're renting it for. They will likely be able to create a policy for you right away, or they can usually recommend a heavy equipment insurance provider in your area.
A. It depends on where your job site is. In most cases, we can deliver any machine throughout Texas on the same day or next day. If your project site happens to be further into the interior of BC, or on one of the islands near Texas, we can provide you with an estimate for when your delivery should arrive.
We provide quick delivery on all skid steer loader rentals, excavator rentals, compact excavator and mini excavator rentals, and compact track loader rentals throughout Texas. See our delivery rates and our daily, weekly, and monthly rental rates for more details.
Don't know how to operate a wheel loader? Take advantage of our Rent1 safety training program! Learn about the uDig Experience to get proper safety training for operating heavy construction rental equipment and landscaping rental equipment.
Quick Tiller Rotary Tiller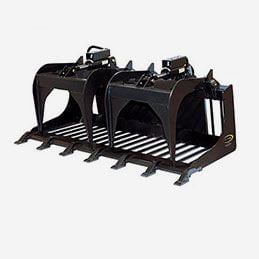 Quick Tiller Rotary Tiller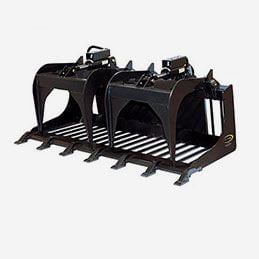 Quick Tiller Rotary Tiller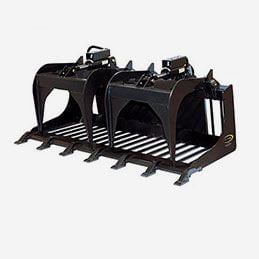 Quick Tiller Rotary Tiller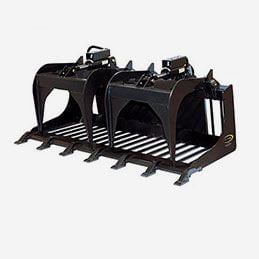 Quick Tiller Rotary Tiller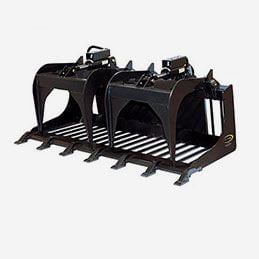 Quick Tiller Rotary Tiller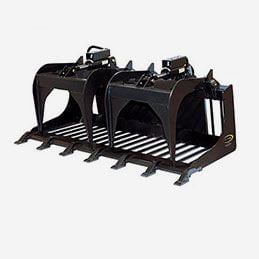 COMPARE MACHINES
[yith_woocompare_table products="397,395,391″]
Additional information
| | |
| --- | --- |
| Dump Clearance | 11\\'11" (4.2m) |
| Bucket Capacity (heaped) | 3.2m3 (4.2yd3) |
| Forward Speed | 40 km/h (25mph) |
| Reverse Speed | 27 km/h (17mph) |